Over 50 People Registered to Vote with Chaminade Programming Board and Hogan Entrepreneur Program!
Our voices will be heard!
Registered Voters
With the help of Chaminade Programming Board and the Hogan Entrepreneur Program, over 50 people registered to vote for this year's 2012 Election! Programming Board provided the stamps and envelopes, and Hogan Program provided the copies of registration forms.
We had a booth set-up in the student center at Chaminade for three days on Monday, Wednesday and Friday during the week of October 1-5, 2012 during the lunch hour. Students lined-up to register to vote. All they did was fill out the form, put the form in the envelope and seal it. With the helping hands of the Programming Board, Devan Rostorfer and me (Querida Dydasco), we had to promote to others to register and to mail the forms out.
A nice surprise was that professors and staff came out to register as well. We had students from all over the country and even students from the islands of Hawaii come out to register to vote. If students chose to vote in another state, we provided the students with tips on how to register online for an absentee ballot. Students were able to during our mock election. The poll came out to be President Barack Obama as the leading vote for the students at Chaminade University. Other helpful tips were posted up by the booth to teach students the proper procedures during Election Day here in Hawaii.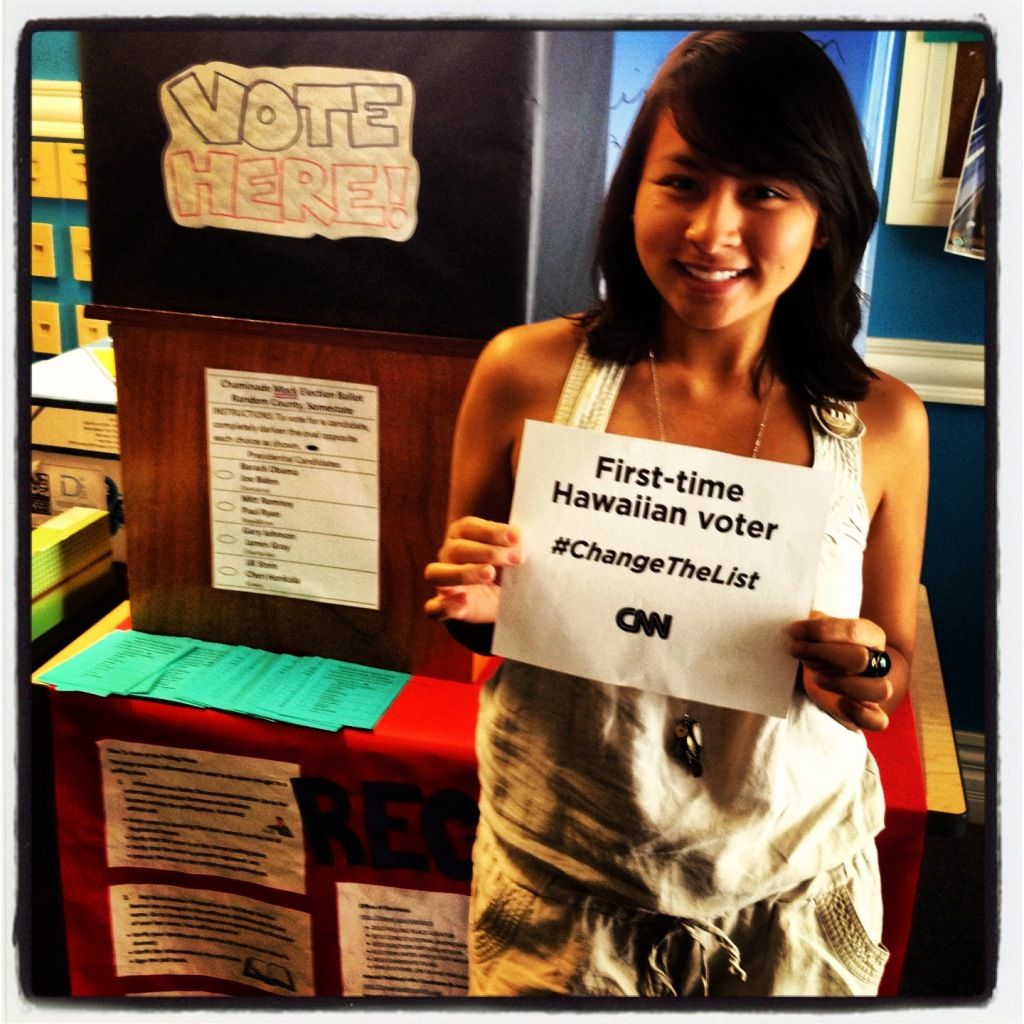 I registered to vote and my voice will be heard!